Wyda was born to reimagine business acumen – to develop savvy professionals.
To empower professionals with learning experiences that build empathy and business savvy, encourage lifelong learning, and deliver impact to their business and the world.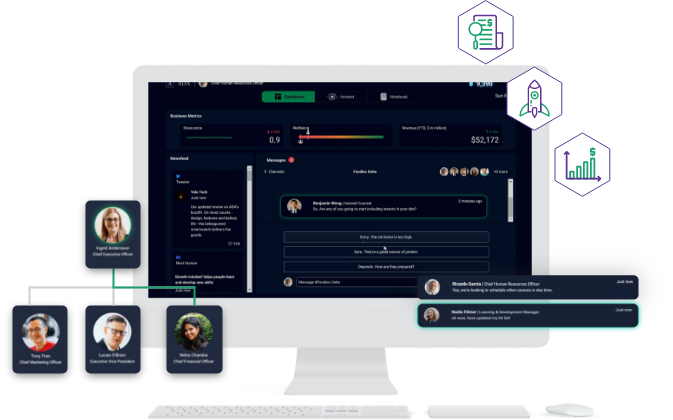 Wyda exists to help professional people gain the skills to be business savvy, to better connect and to deliver impact. We believe:
Education changes lives for the better. Lifelong learning for every person who wants to learn and grow matters.
Business is an instrument that has enormous impact on the world, we can shape that to be a positive force through our learning.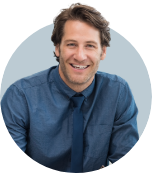 Meaningful human connection is critical to success. Connection and empathy with customers, clients, partners, and across silos.

Democratising Knowledge
We make business insight and knowledge accessible to all
We empower learners to take control of their learning journey and learn at their own pace

Curiosity
We believe in lifelong learning
We help people take the blinkers off their professional silos and see the wider perspective
We foster a business community of creativity and curiosity

Personal Growth
We help everyone realise their potential for doing better business
We lift people through learning
We believe curiosity, collaboration and a wider perspective leads to personal   growth
We inspire people to make better business decisions.

Making an Impact
We believe learning is the catalyst for better business
We believe insight leads to better business
We believe that by providing professional people with insight, a business can create better outcomes that change the world for the better
We value giving back to the community

Humanity
We understand the human nature of business
We believe insight develops better people and business
We believe interpersonal practice is more important that theory and knowledge alone
We see each of our learners as individuals
For years we observed the following issues constraining businesses around the world:

Silos
Executives who had risen within a silo and found themselves leading organisations without a solid appreciation of what goes on in functions other than where they came from.

Limited Alignment
Senior leaders with limited impact, unable to align or mobilise cross functional efforts.

Lack of Customer Understanding
Customer facing professionals who don't understand their customer's business well enough to become the relevant trusted advisors they sought to be.

Lack of Partner/Supplier Understanding
Buyers/Procurement Managers who negotiate without understanding what really matters for the other party and what cards they both had to play.

Internal Assumptions and Bias
Professionals who don't understand their own organisation beyond their own department or the impacts of their decisions on other stakeholders, misguided by assumptions and bias.
Wyda Game is a virtual game-based platform designed to help professionals build business acumen. By stepping into the roles of key executives, professionals gain empathy and business savvy through immersive, virtual role-play.
Ready to get a Wyda perspective?
Comments from previous Wyda players
"It's making me understand my own organisation more, what all the C-Level people have to do"
"I really enjoyed it. It gave me great insight into the different responsibilities C-suite execs have and how important it is they all work together as a team."
"It is so engaging – by far the best training I have done."
"Very challenging having to collaborate effectively and make business critical decisions."
"Gamification of business acumen – really enjoyed playing the roles of EVP, CEFO, CMO, COO, VP of Customer Contact Centre, Head of Procurement, CHRO and CEO – phew! One of the best trainings I have done in quite some time."
"Over the past few months I played the role of various executives in an organisation and experienced highs and lows in each role, difficult decision making, stakeholder management and change management in a highly engaging gamified business acumen training experience. Big thank you to [company] and the team at WYDA for the opportunity to be part of such an incredible experience"
"I found it great fun and a very engaging way to learn in this modern age of digital. After spending time as a virtual CEO, COO, CMO, CIO I have greater clarity on my own strengths and opportunities. Thank you so much for this opportunity to enhance my business insight and skill."
 "This game has been so much fun but at the same time there are pressure points" – Customer Success Account Manager
 "Unlike alot of other training that I do. Very engaging."
 "Quite addictive. want to see what happens now….i quite like the approach of the exercise cos, if we were reading dry bullet points…it would be … dry!"
 "This game is really good – practical, insightful."
 " It was great, very interactive"
 "I'm really enjoying it and the support from your team has been fantastic."
"How I interact with customers has changed. I feel like I understand their challenges better. I know their business and how to help them more to meet my outcomes of increased sales and help them in the process."
"I found myself in roles and scenarios that were completely new to me. I found that challenging but I loved the challenge and the knowledge it has provided me."