Whether you're a leader or an individual contributor in a large organisation, mastering your current role and having business savvy will give you a clear picture of the different functions in an organisation. It will also allow you to create an understanding of your environment and agency, giving you confidence in your decisions and clarity over how you can make an impact. 
Focusing on business savvy, instead of learning isolated aspects of business, commercial or financial acumen, may be more valuable and meaningful for career success and organisational performance. How?
Find out as we explore business savvy, how it relates to financial, commercial and business acumen and when it can benefit your learning and development programs, otherwise known as L&D.
Developing business savvy starts with understanding the key elements
Kate Kesby, founder and CEO of Wyda, explains that business, commercial and financial acumen all form different layers to ultimately work together to contribute to business savvy, as pictured in our diagram below.
"Each layer of acumen is a 'yes and', indicating that you can't achieve business savvy without each of the building blocks."
The foundational block to business savvy is financial acumen. Kate says that at the core, you must possess financial acumen, which she defines as being able to read the three financial statements: Profit & Loss, the Balance Sheet and the Cash Flow Statement. These are all needed to understand the health of a business overall. As a leader, you also need these to understand your cost centre reports and manage budgets.
Next, we have business acumen. It's often mentioned in business forums, but what exactly is business acumen? Kate describes it as knowing how businesses work. She also says it's about understanding different functional departments, roles, the language they use and why they exist.
According to Kate, commercial acumen is having insight into how your organisation succeeds in the broader context. This includes:
the market

competitors

customers/clients

regulators

shifting consumer sentiment

supply chain

risk management
Finally, sitting above all of the three acumens is business savvy. Kate explains that business savvy encapsulates all of the previous acumen layers. To these layers, she adds:
business ethics

having the ability to challenge conventional thinking 

being able to innovate business models and frameworks

emotional fortitude, for example, when making nuanced decisions under pressure, with incomplete information, a tight schedule, complexity and conflict

seeing and understanding the 'bigger picture' in terms of strategy, operations, people, the external context and how financials are all connected

The benefits of taking a business-savvy approach to learning and development
According to LinkedIn's 2022 Workplace Learning Report, many companies still rely on qualitative reviews and activity-based metrics to determine the success of their L&D programs. This is because it is easy and timely to measure directly.
However, a McKinsey & Company report states, "high-performing organisations focus on outcomes-based metrics, such as the impact on individual performance, employee engagement, team effectiveness and business process improvement."
Leading L&D teams understand this gap nicely, but it is notoriously difficult to close. Longer-term outcomes such as the impact on performance rely on collecting metrics through other departments. It is difficult to isolate the impact of learning among so many variables simultaneously at play.  Some L&D teams with a large enough base of learners can operate with a 'control group'. This allows them to systematically measure the longer-term performance outcomes of groups who received specific training versus those who did not.
When organisations take on learning and development (L&D) that doesn't match outcomes or learning goals, it is likely to be highly ineffective. A crucial element of L&D success is aligning it to overall business strategies. A recent study indicates that while 87% of companies agree with this approach, only 13% said they were ready to take action. Moreover, 20% of companies said they have no learning and development strategies.
This mismatch occurs despite the best intentions and diligent stakeholder requirements gathered from the business. For example, business stakeholders may describe two learning needs. The first is to increase the confidence of professionals to become trusted advisors to clients, and the second is to speak the language of business rather than product or technical jargon. When L&D provides learning solutions to achieve these outcomes, they might focus too narrowly on teaching employees how to read financial statements (financial acumen) or doing a competitor analysis (commercial acumen). But to drive business value and achieve the business outcomes described in the learning need, professionals need to gain greater business savvy. Why?
More businesses are adopting agile working methods, pushing decision-making to the edge. This means that having business savvy is now relevant to every business professional, not just to those in senior management positions. To make a real impact in your career, you need to be able to see the bigger picture, challenge the status quo and make decisions under pressure, all while conveying empathy. To close the knowing-doing gap, you need to acquire theoretical knowledge and have the confidence to put it into practice day-to-day.
According to Kate, individual acumen skills are still essential, but if your goal is to drive business value, you need to think bigger. To do that, you need a breadth of skills, and that's precisely what you'll achieve by taking a business-savvy approach.
"Understanding the numbers is essential, but it's more than that. It's the dynamics between and within organisations. L&D has to recognise that individuals don't operate in a vacuum. Context matters. Strategy, operations, people, the external context and financials are all connected. We must understand how it all works."
How you can learn business savvy
While business savvy is sometimes viewed as an innate skill that only some people have or as something that must be accumulated over decades of lived experience in business, it's a trait that can be taught.
Wyda's immersive business simulation game is changing all that by speeding up the process. It lets you step into the roles of nine different critical executives at a fictional company called Ada.
In each of the roles, players learn five core business pillars, taking into account:
strategy

operations

financials

people

the external environment
The game reveals so much more than just the basic elements of business – such as how to understand financial statements. Players can also gain empathy and business savvy through immersive, virtual role-play.
Improving employee engagement
More than just a game, Wyda combines autonomous virtual learning with social connections and discussion through optional coaching, workshops and discussion forums. Through this, they can deliver a truly comprehensive learning experience.
Instead of one-time learning, Wyda breaks up learning into manageable segments and spreads them over eight weeks. Not only does this help manage cognitive load and allow time for reflection and practice, but it also aligns more closely with the neurobiology of how we learn.
Research indicates that regular exposure to information is strongly linked to retention. In other words, you're more likely to remember information when it's repeated over a longer time frame versus a once-off learning session.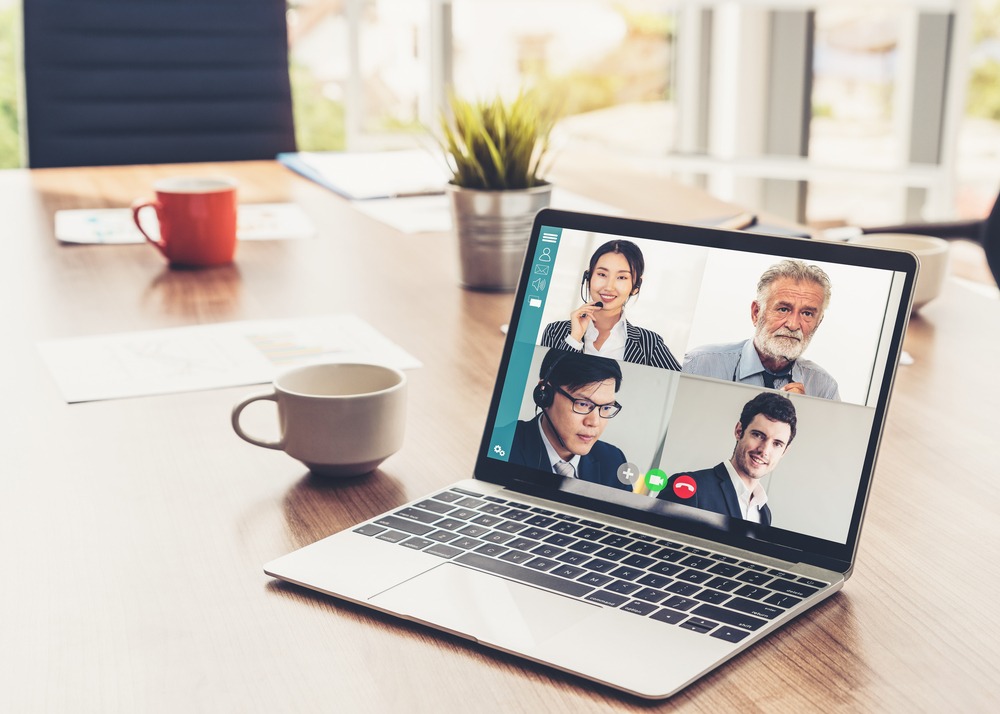 Wyda makes insight possible
Our business simulation game is purpose-built to provide a broader perspective and build business savvy. It's also virtual, fun and engaging.
Get in touch today to see how Wyda can improve your business savvy.