The playing field has changed. It's time to lift your game.
Sales is a different game nowadays, but you know that already.
It's harder to get a meeting, and when you do there are more stakeholders involved in the buying decision, all with different requirements and expectations.
This complicates the buying process, draws it out longer and sales professionals all over the world are struggling to adapt.
There are some, however, who are still hitting targets because they've lifted their game, and made the leap from sales executive to trusted advisor.
We can help you get there, with the Wyda business simulation game
Stop selling product, start solving problems.
Wyda helps elevate your perspective and increase your business acumen by allowing you to inhabit the roles of nine C-Suite executives. You'll make decisions and experience the consequences as you're faced with a variety of real-world business challenges.
This gives you greater knowledge of their worlds, and insight into the pressures they're under – so when you're sitting across the table from them, you'll know where they're coming from.
You'll have the confidence to get involved in discussions in more depth than ever before, and instead of selling a service or a product, you'll be finding and collaboratively solving problems.
That's the key to sales in today's environment, and Wyda can help you get there.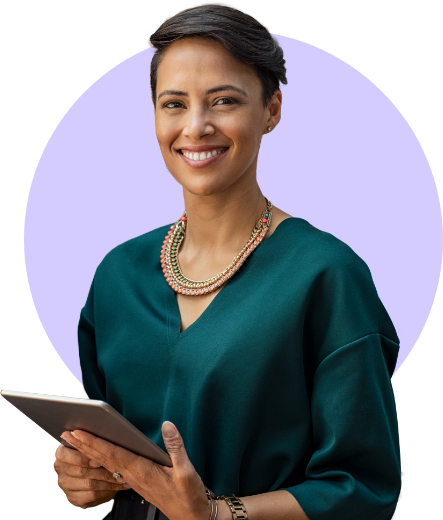 Do you think you'd play it differently if you could experience the buying journey from the other side?
Probably, but you'll never know until you play the game. Wyda gives you a front-row seat to the internal workings of the kinds of organizations you're trying to sell to, right now. The value of that kind of insight depends on what you're trying to sell. If it's more than the cost of the game though, what are you waiting for?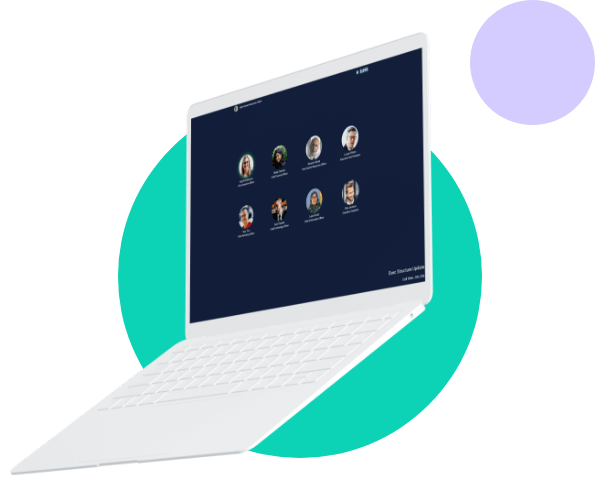 Get started right now,
for just US$249
Engaging role-play from nine C-Suite perspectives
Seven intricate levels to experience
A glimpse into your prospects' boardrooms
Insights you'd never achieve otherwise
Personalised feedback to improve your learning
Additional resources for deeper knowledge
Evidence-based learning journey that works
Play the game online, anytime
Full access for a year
Here's what sales professionals have said about the impact of Wyda on their sales success:
"It's making me understand my own organisation more, what all the C-Level people have to do"
"I really enjoyed it. It gave me great insight into the different responsibilities C-suite execs have and how important it is they all work together as a team."
"It is so engaging – by far the best training I have done."
"Very challenging having to collaborate effectively and make business critical decisions."
"Gamification of business acumen – really enjoyed playing the roles of EVP, CEFO, CMO, COO, VP of Customer Contact Centre, Head of Procurement, CHRO and CEO – phew! One of the best trainings I have done in quite some time."
"Over the past few months I played the role of various executives in an organisation and experienced highs and lows in each role, difficult decision making, stakeholder management and change management in a highly engaging gamified business acumen training experience. Big thank you to [company] and the team at WYDA for the opportunity to be part of such an incredible experience"
"I found it great fun and a very engaging way to learn in this modern age of digital. After spending time as a virtual CEO, COO, CMO, CIO I have greater clarity on my own strengths and opportunities. Thank you so much for this opportunity to enhance my business insight and skill."
 "This game has been so much fun but at the same time there are pressure points" – Customer Success Account Manager
 "Unlike alot of other training that I do. Very engaging."
 "Quite addictive. want to see what happens now….i quite like the approach of the exercise cos, if we were reading dry bullet points…it would be … dry!"
 "This game is really good – practical, insightful."
 " It was great, very interactive"
 "I'm really enjoying it and the support from your team has been fantastic."
"How I interact with customers has changed. I feel like I understand their challenges better. I know their business and how to help them more to meet my outcomes of increased sales and help them in the process."
"I found myself in roles and scenarios that were completely new to me. I found that challenging but I loved the challenge and the knowledge it has provided me."
Guide your prospects to consensus, open the door for a sale. 
Wyda gives you the financial literacy and business fluency to confidently engage C-level decision-makers. But more importantly, it also gives you the insight required to help those decision-makers influence others in the buying group, leading their team to consensus.
Deep dive into the skills you need right now?
Download our global research report into the challenges faced by sales professionals today, and the skills many of them are using to succeed in the new environment.
High performing sales executives from Asia Pacific, Oceania, UK and the US tell us their challenges include the switch to 'virtual' selling, the speed new competitor solutions are appearing, and more…
Also, discover the top ten, most important skills they're using to cut through and hit targets.
Why is business acumen important?
Wyda founder Kate Kesby argues that business acumen is the most important capability for B2B sales professionals to master in 2023, underpinning all of your core skills.
Business Acumen + Challenger Selling = Customer Loyalty
Watch the WTCS podcast interview with Mike Randazzo and our Founder,  accredited global Challenger Sales Advisor Kate Kesby to see why strengthening business acumen amplifies Challenger Sales skills.