Ready to up your business savvy?
Wyda is a fun, fast and engaging serious game designed to help improve your business acumen.
A guided and supported evidence-based learning journey
7 levels of engaging, game-based learning
Additional resources for deeper learning
Pre and post assessment
Accessible anywhere anytime on our digital platform
12-months access to all materials
Is Wyda Game right for you?
Wyda Game is for business professionals who wish to improve their business acumen skills to have more effective, impactful conversations with clients. 
The game will teach you how to make strategic decisions across nine different roles and functional areas of business. You will utilise current frameworks and case studies to structure and break down complex business problems. You will gain confidence in engaging with the C-suite and help deliver greater impact in your role.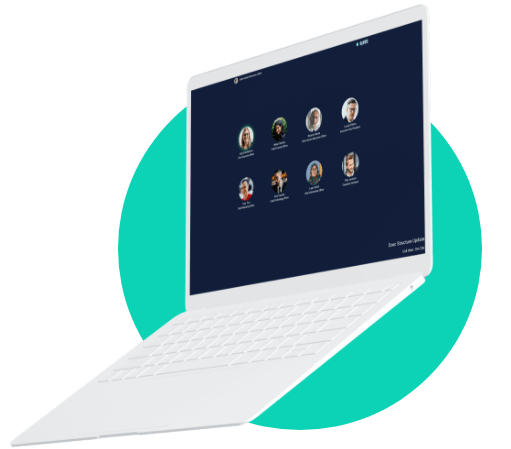 Level up your career now! You'll have instant access to the program, which you can complete at your own pace, at a time that works best for you. To stay motivated, we advise you to aim to complete at least 1 hour of learning per week. 
Get started now for just  US$249 + tax and you'll receive access to the game.
Here's what previous players have said about their journey:
"It's making me understand my own organisation more, what all the C-Level people have to do"
"I really enjoyed it. It gave me great insight into the different responsibilities C-suite execs have and how important it is they all work together as a team."
"Very challenging having to collaborate effectively and make business critical decisions."
"Gamification of business acumen – really enjoyed playing the roles of EVP, CEFO, CMO, COO, VP of Customer Contact Centre, Head of Procurement, CHRO and CEO – phew! One of the best trainings I have done in quite some time."
"Over the past few months I played the role of various executives in an organisation and experienced highs and lows in each role, difficult decision making, stakeholder management and change management in a highly engaging gamified business acumen training experience. Big thank you to [company] and the team at WYDA for the opportunity to be part of such an incredible experience"
"I found it great fun and a very engaging way to learn in this modern age of digital. After spending time as a virtual CEO, COO, CMO, CIO I have greater clarity on my own strengths and opportunities. Thank you so much for this opportunity to enhance my business insight and skill."
 "This game has been so much fun but at the same time there are pressure points" – Customer Success Account Manager
 "Unlike alot of other training that I do. Very engaging."
 "Quite addictive. want to see what happens now….i quite like the approach of the exercise cos, if we were reading dry bullet points…it would be … dry!"
 "This game is really good – practical, insightful."
 " It was great, very interactive"
 "I'm really enjoying it and the support from your team has been fantastic."
"How I interact with customers has changed. I feel like I understand their challenges better. I know their business and how to help them more to meet my outcomes of increased sales and help them in the process."
"I found myself in roles and scenarios that were completely new to me. I found that challenging but I loved the challenge and the knowledge it has provided me."